Oralzym-S not only helps get your teeth whiter, but it also can cure your bad breath in conjunction with Oralzym-F
The mouth is the body's primary entrance to our digestive organs and the bloodstream. For this reason – among many others – the mouth should be carefully cared for. Good oral care is vital to our health and vice versa. In fact, the plaque deposits from the pathogens in the mouth are the same types of plaque found in arterial walls in cardiovascular disease sufferers. Given the understanding that these 'pathogens' in the mouth swim through the bloodstream, it makes complete sense.
Bad breath, also known as Halitosis, is caused by a number of different factors. It may be the result of tooth decay or abscess, chronic gingivitis, disorders of the tonsils, smoking, improper diet and sinuses. Sometimes really bad breath, despite good oral care, comes from dysbiosis (the growth of abnormal bacteria) and yeast infection in the gastrointestinal tract, stomach problems and more seriously, diseases of the lungs and liver.
Maintaining good oral hygiene is one of the most important things you can do for your teeth and gums. If you care about healthy food and healthy bodies, you can extend your concerns to oral care products. Rinsing out the mouth with all natural mouthwash is a large part of good oral hygiene. And there are many benefits of using natural mouthwash. Natural mouthwash freshen your breath instantly for a whole mouth clean and keep your smile bright, without harsh abrasive or irritating chemicals.
Many non-toxic, natural brands exist, but don't assume all natural mouthwashes are the same. Oralzym-S is the first oral rinse to combine herbal extracts, essential oils, sea salt, natural enzymes, etc to help cleanse your mouth benefiting both your teeth and gums. Oralzym-S is formulated with all natural organic and wild-harvested ingredients for oral hygiene, fresh breath and a naturally brighter smile. It is alcohol and fluoride free, so it's safe for all ages.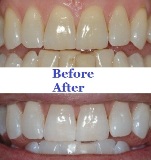 This herbal mouthwash contains a proprietary blend of 7 powerful herbal extracts, natural enzymes, essential oils, and natural grapefruit seed and black seed extracts, and Co Q10, Vitamin K2, zinc and melatonin. It also contains calcium ascorbate, a form of Vitamin C, and aloe vera gel. These ingredients are what help lightly polish your teeth while whitening them right up naturally so they can be sparkle clean and healthy. These ingredients also help fight gum disease, cavities, and bad breathe.
It is clinically proven to whiten teeth within 14 days by gently oxidising stains to reveal the true brightness of your teeth. It is also clinically proven to prevent bad breath by eliminating, not simply masking, odour-causing volatile sulfur compounds (VSC). Oralzym-S is so powerful. It penetrates deep into gum pockets and kills odor-causing bacteria, and whitens without damaging tooth enamel leaving your mouth feeling clean and fresh.
There is no such thing as an ideal natural mouthwash or gargle for stained teeth, bad breath and gum disease i.e. gingivitis and periodontitis. As soon as you start using it, you will feel the power of Oralzym-S. It also helps tighten the gum tissues, stop bleeding and stimulate tissue healing. After dental surgery it will naturally help keep the surgical site clean, aiding in the healing process. The taste of this natural mouthwash definitely differs from the store-bought conventional type.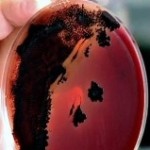 Odor-causing bacteria are anaerobic, which means they don't need oxygen to survive. Instead, they prefer a dry, airless environment. Most of the effort is toward killing odor-causing bacteria, and killing odor-causing bacteria is not effective in most cases. There is no mouthwash that can cure bad breath completely. That said, many a mouthwash can temporarily make bad breath go away, and in some cases – when combined with proper oral hygiene and the use of a tongue scraper – actually vanquish some of the bacteria associated with bad breath. You can try to kill odor-causing bacteria, but by and large, the bacteria grow back quickly and will soon dominate the mouth.
However, some healthy oral bacteria will help in curing bad breath completely with time. Thus, for best results, Oralzym F, a probiotic mouth rinse, is required in conjunction with Oralzym-S. Oralzym-F wins the competition battle because friendly susceptible bacteria have more energy than resistant oral pathogens. Probiotic microbes use their extra energy to produce special enzymes to steal energy resources and block the enzymes of oral pathogens. Oralzym-S kills and weakens odor-causing bacteria, followed by Oralzym-F to destroy the remaining resistant bacteria and replace them with friendly susceptible bacteria
Isolation and characterization of probiotic strains for improving oral health.
Antimicrobial activity of Streptococcus salivarius K12 on bacteria involved in oral malodour.
A preliminary study of the effect of probiotic Streptococcus salivarius K12 on oral malodour parameters.
The rationale and potential for the reduction of oral malodour using Streptococcus salivarius probiotics.
The oral metagenome in health and disease.
Beneficial microbes for the oral cavity: time to harness the oral streptococci?
Growth inhibition of oral mutans streptococci and candida by commercial probiotic lactobacilli–an in vitro study.
The influence of the probiotic Streptococcus salivarius M18 on indices of dental health in children: a randomised double-blind placebo-controlled trial.
An ideal probiotic mouth-rinse must also have a multitude of different bacteria to compete with the existing oral pathogens. Oralzym-F uses a special blend of probiotic cultures to compete with the many oral pathogens. Oralzym-F restores the normal healthy oral flora to help digest food particles, eliminate bad breath and prevent the oral pathogens from returning. It is so important that you don't use the commercial mouthwash that contains alcohol. Use Oralzym-S in conjunction with Oralzym-F for complete oral care.