There are different potential mechanisms for how HBV can be inhibited. Mechanisms include an antiviral and immune modulating approach with natural substances like Hepazym. One of the primary ways in which Hepazym can benefit your health is in its ability to interact with, and modulate the immune system. The ability of a substance to modulate the immune system is extremely useful. Modulation is a term used to describe the process of reducing the extremes of cellular activity – either stimulation or inhibition. Immune modulating substances have the ability to work in both directions. They can boost the immune system when it is depressed (referring to conditions such as chronic fatigue) and can also suppress the immune system when it is over-stimulated (such as in the case of autoimmune diseases like …
Hepazym remedies
Multidimensional immune support at the onset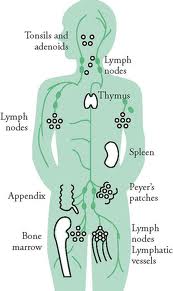 Hepazym™ is an immunomodulator of the potentiator type, which has demonstrated an enhancing effect on the function and number of various cells of the immune system in humans.
Hepazym™ has a direct anti-viral, anti-bacterial, anti-fungal and anti-amoeba effect. This is important with all the new infectious diseases cropping up and the older ones becoming more virulent and mutation from long term use of antibiotics.
Hepazym™ has a powerful healing effect on chronic viral hepatitis, HPV infection (genital warts, cervical dysplasia), Herpes infections, AIDS, chronic fatigue syndrome, other chronic infections, multiple chemical exposures, viral cancer, heart disease, and many other immune system disorders. Hepazym™ is important with the ever-increasing number …
Multidimensional immune support for year-round wellness
It's time to supercharge your …
Many scientists believe that microbes cause or contribute to between 15-25% of all cancers diagnosed worldwide each year. The frequency of liver cancer is high among Asians because liver cancer is closely linked to chronic hepatitis B infection. This is especially so in individuals who have been infected with chronic hepatitis B for most of their lives (it is usually a childhood disease). HBV infection is a serious clinical problem because of its worldwide distribution and potential adverse sequelae. Nearly 300 million persons in the world are chronically infected with hepatitis B virus. High rates of chronic infection are found in some parts of Asia, Africa, the Pacific islands, South America, and the Middle East.
Although HBV can survive outside the body for up to 1 week—and therefore, might be transmitted …