Hepazym™ immunotherapy for chronic hepatitis B (HBV), C (HCV), HPV (genital warts, cervical dysplasia) and viral cancers, Part 2
Hepazym
remedies
Multidimensional immune support at the onset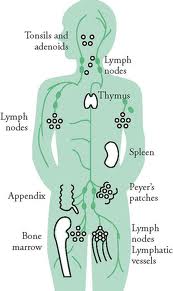 Hepazym™ is an immunomodulator of the potentiator type, which has demonstrated an enhancing effect on the function and number of various cells of the immune system in humans.
Hepazym™ has a direct anti-viral, anti-bacterial, anti-fungal and anti-amoeba effect. This is important with all the new infectious diseases cropping up and the older ones becoming more virulent and mutation from long term use of antibiotics.
Hepazym™ has a powerful healing effect on chronic viral hepatitis, HPV infection (genital warts, cervical dysplasia), Herpes infections, AIDS, chronic fatigue syndrome, other chronic infections, multiple chemical exposures, viral cancer, heart disease, and many other immune system disorders. Hepazym™ is important with the ever-increasing number of infectious diseases that are gradually becoming resistant to multiple drugs.
Hepazym™ can also be part of your general wellness regimen. Not only can it build your body's defense against all types of infections and diseases, it can also increase cardiovascular function, maintain digestive health, increase antioxidants, detox and cleanse the body of toxins, and bolster the nervous system.
Supports Anti-Pathogen Defences

Supports Immune System Enhancement

Supports Glutathione Production, the Body's Own Antioxidant

Supports Free Radical Scavenging

Supports Body Cleansing and Detoxification

Supports Nasal, Sinus, Mouth, Throat and Respiratory Health

Reduces Occasional Sleep Disturbances

Supports Gut-Related Immune Function

Supports Anti-Inflammatory and Blood Sugar Normalization

Reduces Malaise and Fatigue

Supports the Mechanisms that Regulate the Body's Temperature

Supports Oral Health and Maintains Healthy, Balanced Microflora in the Mouth
Your body's immune system is multidimensional—it needs multidimensional support.
For over 10 years, Hepazym™ formula had been used with great success on so many terminally ill patients. It had been proven over and over again to be effective in clinical trials.
Natural immune support supplements work differently for different people. You might start to notice a difference from Hepazym™ very quickly within a few days. The powerful immune-building properties will stop constant adrenaline stress response, rebuild your core energy, cleanse the liver efficiently and safely keep your body healthy all year long.
Hepazym™ is the best and the most effective supplement for immune system building. No other supplement shows the quick and consistent benefits that Hepazym™ does. Hepazym™ is the one and only product in the world.   
Who should use Hepazym™?
People with viral hepatitis B and C, persistent HPV infection (genital warts, cervical dysplasia), Herpes infections, flu virus infections, HIV infection (AIDS), and viral cancers

People with weakened immune systems, allergies, bacterial infections, fungal infections and other critical infections

People with chronic stress, malaise, extreme fatigue, and excessive daytime sleepiness (EDS)

People with lowered attention, learning, memory, and thinking problems

People with digestive disorders, imbalanced gut flora, increased oxidative stress, and lowered detox function
Customer reviews